The best materials for retaining walls are concrete sleeper, poured concrete, concrete block, timber, stone, brick, and gabion. These are the most commonly used materials today. Each one has its own pros and cons when using them.
For this blog, we'll share details on what you can expect from the most popular retaining wall materials so you can make an educated decision moving forward.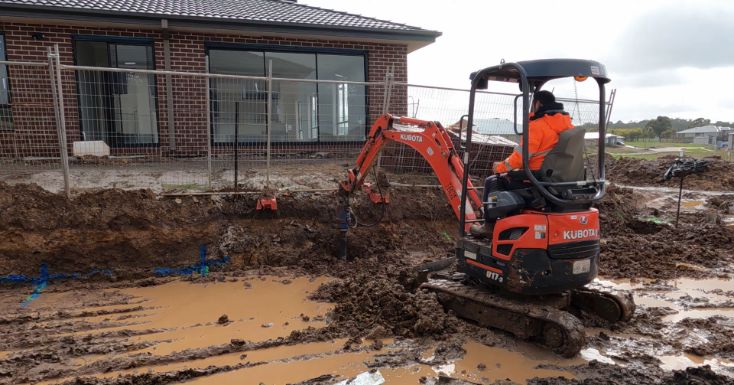 | | | | | |
| --- | --- | --- | --- | --- |
| Type of Material | Advantages | Disadvantages | Aesthetic | Longevity |
| Concrete Sleeper | Capable of lasting 50+ years | Can look bland and uninteresting | Concrete sleepers allow greenery in garden beds to stand out. Also commonly used for commercial projects | Concrete sleepers together with galvanised steel H beams allow concrete sleeper retaining walls to last for a long time |
| Poured Concrete | More durable than concrete blocks | Requires professional help to install | Poured concrete is smooth and sleek, making it ideal for modern landscapes | The concrete needs to be formed perfectly to minimise chances of bulging or waving |
| Concrete Block | Offers various design possibilities, including curved walls | Difficult to alter after being installed | Great for use with homes that use mid century architecture | Concrete block retaining walls have no footing, which could affect their stability |
| Timber | Material is readily available | Timber is prone to rotting, warping, and hollowing over time | Timber retaining walls can easily blend with almost any landscape | Timber can last around 10 years if installed properly |
| Stone | Makes for a solid material for retaining walls | Water flow can be difficult to control | Stone retaining walls are great for English, colonial, and country-style gardens | To prevent retaining wall failure, homeowners need to ensure water doesn't accumulate on the inside of their wall |
| Brick | Quite a solid and durable material | Can be labour-intensive | Ideal for traditional landscapes | Brick is extremely durable when installed correctly |
| Gabion | Doesn't require any particular skill or masonry experience to install these retaining walls for construction | The wires used can rust under certain conditions | Matches riverside and coastal homes well | Gabion retaining walls can move with the soil |
How Do I Choose the Right Retaining Wall Material?
To choose the right retaining wall material, consider the following: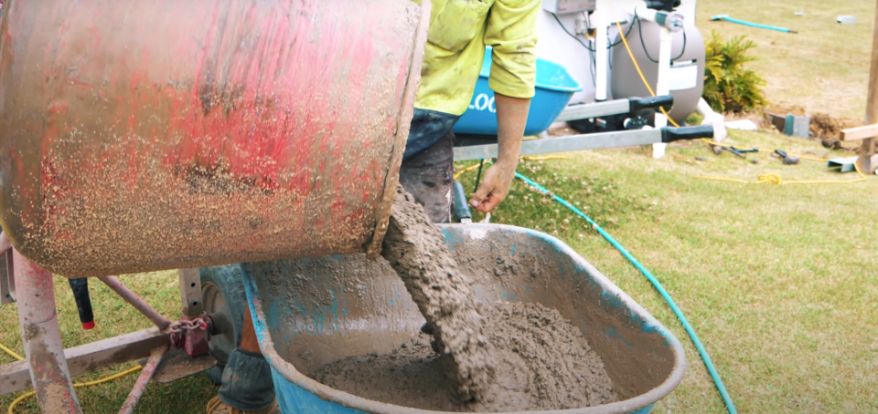 Know How High You Can Build
Your desired height for a retaining wall may influence your choice of material. It's best to consult a professional if you decide to build a retaining wall over 1 metre in height.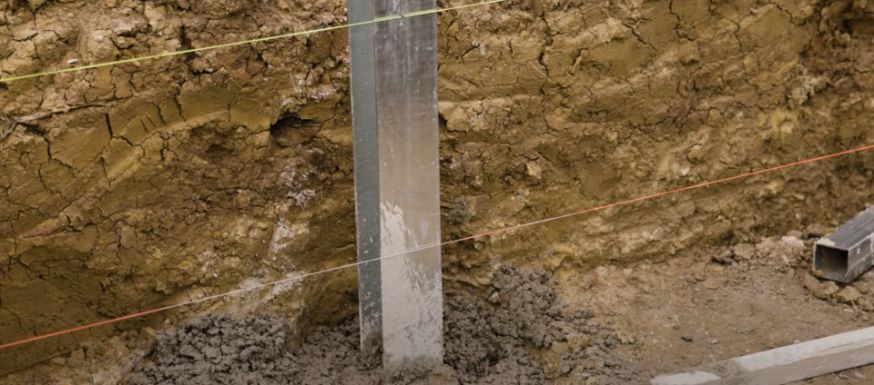 What is the Style You Are Trying to Achieve?
You want to choose a retaining wall material that best fits your outdoor space. For instance, concrete is great for modern homes, while brick is ideal for more traditional yards.
Consider Water Drainage
Not all retaining wall materials can handle water equally. It's best to choose a material, such as concrete, that can withstand excess moisture, especially during the wet season.